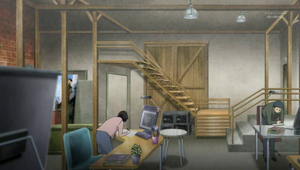 Polaris is an architectural firm in which Yoojin was employed as an architect . The firm is located in Seoul.
It is a small firm consisting of a head architect, supervisor architect/interior designer and a project manager making a total of three employes.
Polaris is run and headed by Joeng-a who is the head architect of the firm .Yoojin does the designing work as the interior designer.Seungryong arranges for the materials required for the construction work and works as the Project Manager.
Polaris is in a deal with the Multi National construction firm MARCIAN. They ran a joint venture in restoring an old Ski resort.