Song Sheets
Edit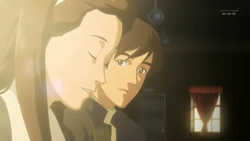 Winter Sonata has a collection of beautiful songs and solos which brings out both the happiness and sadness that accompanies winter. This harmony portrays the feeling of the characters wonderfully.
Below are the song sheets of some of the piano solos of this anime:
From The Beginning till now Song SheetEdit
First Time Song SheetEdit
Ad blocker interference detected!
Wikia is a free-to-use site that makes money from advertising. We have a modified experience for viewers using ad blockers

Wikia is not accessible if you've made further modifications. Remove the custom ad blocker rule(s) and the page will load as expected.